About Us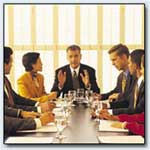 We have emerged as a reliable solution for all your problems pertaining to Real Estate since our inception in the year 1986. There has been a mad rush among the people to buy, sell and rent property in Delhi and NCR, partly for long term investment and partly for deriving immense short term benefits.

People flocking in these areas owing to the innumerous commercial and employment opportunities has accounted for the rising demand for properties herein. Subsequently, numerous property dealers have also emerged. We stand out amongst them for our prompt services catered to the clients at the right time. Some of our unique features are:

Our Experience :
Our esteemed CEO Mr. Vinod Sachdeva, having an exposure of almost 22 years in this field, is the pillar whose incessant efforts have built strong relations with our clients. We are adept in the technical know-how of the real estate industry. After working with the leading builders on many of the major projects, we have built impeccable relations with them.

Our working :
We have set benchmarks by our catering to all kinds of needs to the customers. Be it buying, selling or rent of commercial, residential, agricultural or industrial properties, our solutions are always at par to that of our competitors in the market. Being a registered company, we possess a huge database of such properties which has given us an edge over our competitors.